Rating
3 out of 5 (Fairly platitudinous)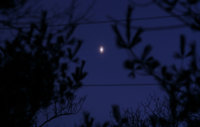 The situation in Greece continues to go from
bad to worse
. Government job cuts, high levels of unemployment and massive cuts in spending have resulted in poverty for large numbers of Greek citizens.
It's all very well to blame the bankers, politicians and even the Greeks themselves for overspending, but in a way, didn't we all do the same? We, and by we I do of course mean you, thought we lived in a world of unending growth, where bills never had to be paid and the good times would just keep on rolling forever. Should you really go around blaming the Greeks when they really just did the same as you did?
As always when we desperately need moral leadership, we look to the Vatican. With my career in the Church of England all but over, I like to fondly recall how Rome has always extended the hand of friendship to Church of England vicars willing to jump ships. The Vatican, whose own bank is renowned for such high
levels of probity
, is ideally placed to show the financial world the way to go.
As an emergency backup Rev Dr, I think it's time we all obeyed the biblical command: treat others the way you'd like them to treat you, and it is a biblical command, because the Big Book of Magic Stuff invented it and no one had ever thought of it before. It's time you all stopped blaming those in Greece who are suffering most, you rotters.
Listen/Read
<<First
<Back
| 136 | 137 | 138 | 139 | 140 | 141 | 142 | 143 | 144 | 145 |
Next>
Last>>