Sunday, 5 February, 2012, 09:48 AM -
Clemmies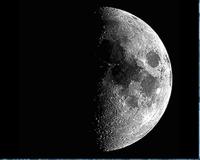 Quite a good crop for the start of the year.
Rev Canon Dr Alan Billings
set the ball rolling with a wonderfully whimsical reflection on the how the past sets the future, but not always and sometimes just a bit, and therefore the embarrassingly candid Book of Ecclesiastes is wrong.
Rev, ex-Canon Dr Giles Fraser
gave a totally non-nostalgic history of art and how things were so much better in the past when religion was around to commission all the art.
Rev not-Canon not-Dr John Bell
treated us to a patriotic, Saltire waving rendition of Scotland the Brave. The Holy quest for Scottish independence (in a totally not despising the English, or anyone else for that matter, sort of way) begins on Thought For The Day.
Not-even-rev Anne Atkins
took the plight of a couple stranded on the Costa Concordia and turned it into a predictable "aren't we all alone, screaming in the dark, looking for the Invisible Magic Friend, bla, bla, bla..."
Rev Dr Dr Prof David Wilkinson
did a rerun of the 2009
Platitude of the Year
and explained how it was Christianity that solved the problems of Northern Ireland. I appreciate that Rev Dr Dr Prof Wilkinson wasn't even a twinkle in the TFTD producer's eye at that time. Obviously, like all TFTD presenters, he has never actually listened to TFTD so he couldn't have known about Gargantuanly Reverend James Jones, Lord Bishop of Liverpool and Bishop of Prisons' contribution. Nevertheless, just like in the science that Rev Dr Dr Prof Wilkinson is so fond of, precedence is everything. Just like the Nobel Prize, there are no Clemmies for discovering something second.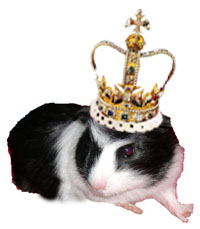 AAA and giles Fraser, we know can do better. They need to be exceptionally extraordinarily platitudinous even to get a look in these days.
Cannon Billings was more waffly than anything else.
That leaves John Bell as this month's winner. I'm sending the Clemmie north of the border this month, not just because of his unashamed nationalism, but because he, like me, is a member of the God's Chosen People, the Scottish Master Race.
One People! One Scotland! One Alex Salmond!
<<First
<Back
| 139 | 140 | 141 | 142 | 143 | 144 | 145 | 146 | 147 | 148 |
Next>
Last>>