Rating
3 out of 5 (Fairly platitudinous)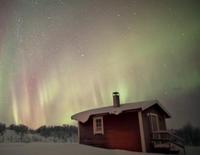 Of all the problems facing the country and the world, the most pressing is the question: can a woman have a full set of magic powers?
The Church of England Synod has been hotly debating the issue again. Some churches, and I don't won't to mention any names here, don't have any kind of elected assembly, but we do. A few years ago, the synod decided that women can have some magic powers but not all of them. This was a major step forward since, even today, most Christians have never met a woman with any magic powers at all!
This is all the fault of Hamley's, the toy store just up the road in Regent Street. For years they've had separate floors for boys and girls. The boys' floor had all the fun stuff like train sets and Darth Vader outfits, while the girls' floor was just covered in princesses with yucky pink dresses. Now that Hamley's has taken a more enlightened view to children's toys, it is to be hoped that future generations will realise that gender stereotypes are very old fashioned and it really is time to let women have a full set of magic powers after all.
Some people aren't happy with women having magic powers. Unfortunately the synod is pandering to these people. It seems to me to be quite foolish to believe in the Invisible Magic Friend and not think women can have a full set of magic powers. They're going to be allowed to have a man with magic powers instead.
Let us hope that, one day, we can put all this silliness behind us and accept that the Invisible Magic Friend can give magic powers to women as well as men. Then we can listen to the wisdom of women with all the same magic powers as men.
Listen/Read
<<First
<Back
| 139 | 140 | 141 | 142 | 143 | 144 | 145 | 146 | 147 | 148 |
Next>
Last>>