Rating
3 out of 5 (Fairly platitudinous)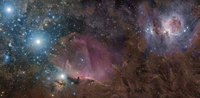 It's been a bad few days for freedom of religion.
First, a tiny band of militant secularists, who are by definition shrill, have thwarted the democratic will of Bideford Town Council. The council had repeatedly voted to impose Christian prayers during council sessions on all councillors present. Their perfectly reasonable, Christian, compromise, that those who didn't wish to pray could get out of their seats, make their way out of the chamber, stand outside, wait for the religious ceremony to complete, come back inside, make their way to their seats again and take part in the remainder of the council business, was spitefully rejected.
Now, in an astonishing ruling, a High Court judge no less, has said that the councillors will have to say their prayers before, yes - you heard me correctly,
before
the council meeting. He has thus opened the floodgates to the slippery slope that will result in the banning of the national anthem, the disestablishment of the Church of England, the removal of the monarchy and the proscription of all religious activities anywhere, forever. We are just one step away from a totalitarian communist regime and the end of civilisation.
Fortunately, we have our knight in shining armour,
Eric Pickled
. He will return proper authority to local councils so they can say as many Christian prayers as they want throughout council meetings. They'll also be able to say mass, enjoy a nice choral evensong, pray to Allah or slaughter a goat if they wish.
Sadly, there seems to be no such respite for the poor, persecuted,
Christian B&B owners
who simply told a pair of cruel, heartless homosexuals that there was no room at the inn, at least for them. And no, they didn't have a stable either. Why can't these homosexuals just read the sign outside?
"No blacks, no Irish, no dogs, no homosexuals. Go find yourself a less godly place to lay your sinful heads for the night."
I mean, what could anyone possibly object to about that?
In an even greater affront, not only to freedom of religion but also to freedom of speech, three Muslim men have been unjustly sent to jail, just for calling for
homosexuals to be executed
. Secularists are all in favour of freedom of speech until it is used to preach God's word, or in this case Allah's word. They were merely expressing a view that gays should be hung by the neck, or thrown from a great height, or slowly crushed under a large weight of rocks. Similar policies have been highly successful in many Islamic countries in discouraging sinful behaviour.
I wish to make it absolutely clear to their fellow inmates, these are good Muslim men who want nothing to do with any kind of homosexual behaviour. They intend to spend the next 15 months meditating and praying and not getting up to any sort of hanky panky at all.
<<First
<Back
| 139 | 140 | 141 | 142 | 143 | 144 | 145 | 146 | 147 | 148 |
Next>
Last>>