Saturday, 18 February, 2012, 08:13 AM -
Pepinster
Rating
2 out of 5 (A little platitudinous)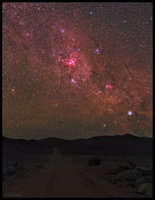 Far too many people are getting drunk at home these days. It's an utter disgrace. What do you think pubs are for? If you want to set an example, go get drunk in a pub instead. Getting drunk in public is the way you were meant to get drunk. Public drunkenness is what the Invisible Magic Friend wants, although I do hope people won't use that as an excuse to bring up that hoary old chestnut of the Soberingly Reverend Ex-Lord Bishop of Southwark and
the cuddly toys
. That really was just one incident. It was a long time ago and it's just not funny any more.
It's all the fault of the breathalyser. Thanks to this invention of the devil, people are afraid to go down the pub, get sozzled and then get behind the wheel of a car. All for fear of seriously injuring or killing someone.
But it's not just pubs that people aren't getting drunk in any more, they're not getting drunk in church either. Many church's are having to shut their doors most weeks, or even close entirely. Whatever happened to the sense of community we all had, guzzling down a bottle or two of Benedictine wine? I have many happy memories of over indulging and throwing up in the baptismal font, or at least I would have many happy memories if only I could remember anything.
So this lent, don't just give up drinking at home for six weeks, make a visit to your local and get drunk in the company of a bunch of complete strangers instead.
Listen/Read
<<First
<Back
| 138 | 139 | 140 | 141 | 142 | 143 | 144 | 145 | 146 | 147 |
Next>
Last>>