Rating
3 out of 5 (Fairly platitudinous)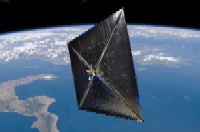 Redditch Borough Council wants to use the
excess heat from the crematorium
to heat the local swimming pool. What should we Christians think of this proposal? Let's ask Saint Augustine.
Well, obviously we can't ask Saint Augustine. That is to say, we could ask him, but being dead it's very unlikely that he would reply. Although he could reply if he wanted to, due to him being a saint. But what
might
Saint Augustine have thought, had he still been alive?
We don't know Saint Augustine's actual opinion on using crematoriums to heat swimming pools but we do know what he thought of grand tombs and solemn rights for the dead. He says these are for the comfort of the living and make no difference to the dead, them being dead. Even those torn to shreds by lions, have no need to worry - the Invisible Magic Friend still loves them and will take care of them.
I think therefore we can see that Saint Augustine broadly agrees with my opinion on the matter of crematoriums and swimming pools, or at least he would broadly agree were he able to articulate his views, namely that this is a good thing.
But what of the dead people themselves? What do they think of being used to heat swimming pools, thus lowering costs and reducing the council's carbon footprint? Well we can't know what the dead people themselves think, but I think if we could ask them, they would broadly agree with Saint Augustine and myself.
Listen
Read
<<First
<Back
| 172 | 173 | 174 | 175 | 176 | 177 | 178 | 179 | 180 | 181 |