Rating
4 out of 5 (Highly platitudinous)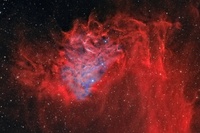 The Dalai Lama is a complicated sort of His Holiness. On the one hand he's really into science and reform and being modern. On the other hand, he's a reincarnated god-king with the absolute power of a feudal monarch over his
enslaved population
. Now, having ruled only
ten years longer than Gaddafi
, he is to relinquish the political power that the Chinese have prevented him exercising, in favour of a democratically elected leader.
Everyone agrees that His Holiness the Dalai Lama is a really super His Holiness. In a way, it's really rather good that the Chinese have restrained his political power. It really would be most awfully embarrassing if someone as holy as His Holiness were actually to preside over a largely illiterate nation of bonded serfs. Thankfully that was all taken forcefully away from His Holiness and he can now speak with great moral authority about the oppression of his people.
By having all his palaces and monasteries taken away from him, His Holiness the Dali Lama is the very embodiment of Buddhist notions of simplicity and non-attachment.
Listen
Read
<<First
<Back
| 173 | 174 | 175 | 176 | 177 | 178 | 179 | 180 | 181 | 182 |
Next>
Last>>