Rating
5 out of 5 (Extraordinarily platitudinous)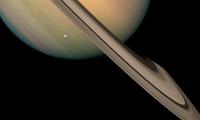 Isn't the devastation in Japan just terrible? It really is very bad indeed. It's not the first time very bad things have happened though. In Lisbon, on All Saints Day in 1755, something very similar happened: a massive earthquake followed by a tsunami. Lots of people were killed or maimed or left homeless, but rather more importantly, all the city's churches were destroyed.
People were quick to pass judgement then too. Voltaire said "There is no God." Rousseau said we should all go and live in the countryside and wear flowers in our hair. Kant said, "Let's start The Enlightenment." All of these were short term, knee-jerk responses with no long term consequences. This just goes to show the futility of being quick to pass judgement.
Similar things are happening now. People ask, should we really build four nuclear reactors right next to one another on top of a major geological fault? Should we invest in better tsunami warning and defence systems? These are the kind of predictable, unhelpful question that are now being raised.
As a Rev Dr Dr Prof, let me just assure you that what the people of Japan really need are more long term answers, Christianity for example. Christianity explains why all this happened. It's because the good and benevolent Invisible Magic Friend created you free, Free, FREE I TELL YOU! Free to be drowned, crushed, burned and torn apart. Free to loose your homes, your loved ones, your limbs. Free to rebuild all you have lost after almost total devastation. Wasn't that good and benevolent of him?
Not only does Christianity explain all that has happened, it tells we Christians to follow the example of the visible bit of the Invisible Magic Friend and feel compassion for all the free people of Japan.
Listen
Read
<<First
<Back
| 172 | 173 | 174 | 175 | 176 | 177 | 178 | 179 | 180 | 181 |
Next>
Last>>