Rating
3 out of 5 (Fairly platitudinous)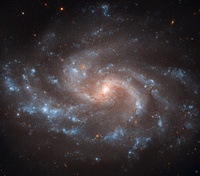 News just in: 1500 years ago, the Roman Empire departed from Italy. This was a real shame. As empires went, it really was a jolly nice empire. "What shall we replace it with?" asked Saint Benedict, as he sat around being saintly. "I know, let's all go and live in monasteries!"
The saintly Saint Benedict hurriedly set about inventing a rule for his monasteries. Each one had to have someone in charge, he would be called the abbot. When making a big decision though, the abbot had to consult with the whole community, even with the people who were the most insignificant. This was because the Invisible Magic Friend could put a useful thought into the heads of anyone, even insignificant people.
As we read the rule of Saint Benedict, as one surely does on a regular basis, we are struck by what a very good rule this is. It really was a revolutionary idea: rule by a benign dictator who must listen to the common people. As a Rev Dr, let me just assure you, that this was clearly a recipe for a contented and peaceful existence - much better than the Roman Empire.
At this point I'd just like to mention the story of
the pirate
brought before Alexander the Great. "What do you think you're doing?" asked Alexander. "Same as you," said the pirate. "Except I do it with one boat, so I'm called a pirate. You do it with a navy, so you're called an emperor."
As we see
riots in the streets
, we see how rubbish democracy is compared to the wise rule of an abbot.
Listen
Read
<<First
<Back
| 171 | 172 | 173 | 174 | 175 | 176 | 177 | 178 | 179 | 180 |
Next>
Last>>