Rating
0 out of 5 (Not platitudinous)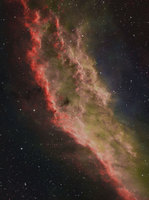 "Should I stay or should I go?"
asks Colonel Gaddafi. Based on his talk of blood of martyrs and fighting to the bitter end, it sounds like he intends to stay. Some say he is mad, delusional, but then he's always been mad and delusional, it never stopped us doing business with him before.
The current talk of military intervention is probably unhelpful and likely to alienate the very people it is intended to help. For once, we have to put aside our vested interest in oil and let the people of the region find their own answers.
The people of Libya are not uniting under an Islamic flag, they are not shouting anti-western slogans. This is not a religious revolution. Instead they are fighting for the biggest idea that the West has sold them: freedom.
Listen
Read
<<First
<Back
| 174 | 175 | 176 | 177 | 178 | 179 | 180 | 181 | 182 | 183 |
Next>
Last>>