Rating
5 out of 5 (Extraordinarily platitudinous)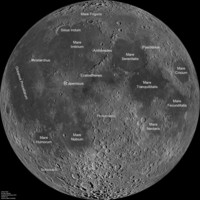 In my gap year I visited Romania. It was a desperately poor country, with shortages of most essential items. So I went there to help out by providing them with bibles. Then I visited Nepal, another desperately poor country in sore need of bibles.
Of course we Christians are used to being persecuted. There has never been a place in the world, or a time in history, when we were anything other than a plucky little minority faith, struggling to bring truth and justice, oppressed by the rich and powerful.
Jesus, the visible bit of the Invisible Magic Friend, told us in the Big Book of Magic Stuff to expect as much. "Telling the truth about me being the Invisible Magic Friend isn't going to make you popular, so go out there and enjoy a jolly good persecution."
Jesus himself was incredibly tolerant, of thieves, cheats, liars and people who didn't have sex according to the rules of the Big Book of Magic Stuff. That's why Christians are so much more tolerant than everyone else. It's why, throughout history, Jews and other minority beliefs have always flocked to Christian lands, where they knew they would be welcomed and given the religious freedom denied them elsewhere. It's why Christians abolished the slavery being practised by other Christians. It's why Christians have fought so hard to defend the rights of homosexuals, the ungrateful bastards.
Yet here we are again, despite all our tolerance, being persecuted once again. Homosexuals forced Catholics to close their adoption agencies. The agencies had no choice. They had to protect the children in case a homosexual accidentally stepped through the door. Who knows what horrors a homosexual might have inflicted on innocent young children. There was
nothing else they could do
.
Another pair of poor, persecuted Christians have now been
banned from fostering children
, simply because they wanted to tell homosexual children that they were evil and would burn in hell. I mean, who could possibly object to that? It's political correctness gone mad!
We Christians never put rules before people. Just as Jesus told us to, we don't consult a book of rules to determine a person's worth. If only secular society could be as tolerant and understanding as we are.
Listen
Read
<<First
<Back
| 173 | 174 | 175 | 176 | 177 | 178 | 179 | 180 | 181 | 182 |
Next>
Last>>