Saturday, 5 March, 2011, 09:33 AM -
Jenkins
Rating
3 out of 5 (Fairly platitudinous)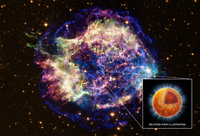 Plain speaking is better than obfuscating verbosity. Whether it's advice about avoiding
alcohol with medicine
, or a portable incident room described as a
"conference demountable unit"
, it's important to use the simplest language possible to convey your meaning.
That's why people turn to Christianity for answers. You won't find Christianity beating about the bush, with lengthy theological or philosophical discussions about what's right and wrong. It's a just a plain, simple, self-consistent, non-contradictory set of rules, a few thousand pages long, as set down in the Big Book of Magic Stuff.
Take the ten commandments for instance, there's no ambiguity there: there's only one god and you're to worship him properly... or else...
Jesus on the other hand didn't like to to give definite answers. He preferred to waffle a lot and leave it up to everyone else to try and figure out what he was talking about. That's why people turn to Christianity, because it's so non-prescriptive and not just a matter of following a
book of rules
.
There's only one rule: all you need is love.
Listen
Read
<<First
<Back
| 173 | 174 | 175 | 176 | 177 | 178 | 179 | 180 | 181 | 182 |
Next>
Last>>