Rating
5 out of 5 (Extraordinarily platitudinous)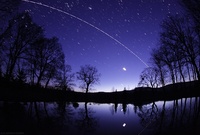 Forsooth, methinks 'tis time qoth I the Bard.
"Get thee to Gloucester, Essex.
Do thee to Wessex, Exeter.
Fair Albany to Somerset
must eke his route.
And Scroop, do you to Westmoreland,
where shall bold York
Enrouted now for Lancaster,
with forces of our Uncle Rutland,
Enjoin his standard with sweet Norfolk's host.
Fair Sussex, get thee to Warwicksbourne,
And there, with frowning purpose, tell our plan
To Bedford's tilted ear, that he shall press
With most insensate speed
And join his warlike effort to bold Dorset's side.
I most royally shall now to bed,
To sleep off all the nonsense I've just said." *
We all look to royalty as our role models, but once they become royally majesticated they transform into something even more set apart from we common, lowly, crawly things. We've all had friends who came to look down on us because they've become rich and famous. Yes, unbelievable as it may seem, people have actually looked down on me!
This reminds me of
Prince Andrew
, or alternatively of Jesus, the visible bit of the Invisible Magic Friend. He remained friends with sinners like us, and by "us" I mean you.
[* With apologies to Beyond the Fringe]
Listen
Read
<<First
<Back
| 172 | 173 | 174 | 175 | 176 | 177 | 178 | 179 | 180 | 181 |
Next>
Last>>