Rating
5 out of 5 (Extraordinarily platitudinous)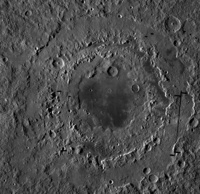 Yesterday we saw what happens when
tectonic plates shift
.
Has anyone mentioned
Ash Wednesday
yet? We had Ash Wednesday just three days go. That's when we Christians get ashes put on our head to remind us that we'll return to dust. The same words are used on Ash Wednesday as in we Christians' burial service, ashes to ashes, dust to dust. Ash Wednesday marks the start of 40 wonderful days of penance and reflection before the visible bit of the Invisible Magic Friend rises from the dead, which is just brilliant.
There must have been a lot of ash in Japan yesterday, which again reminds us of Ash Wednesday, and there'll be lots of burials, where Christians mention ash too!
T.S. Eliot, a famous Christian, wrote a poem about
Ash Wednesday
you know. Ash Wednesday is a really good poem as it mentions the Invisible Magic Friend a lot. It's about someone who struggles to find faith in the Invisible Magic Friend. I say "find faith" rather than "believe a bunch of irrational, superstitious bunkum" because it sounds much nicer. What a terrible struggle that must be, to struggle for faith, not to have the clear, unambiguous insight that I have.
Many people yesterday in Japan, only three days after our Christian festival of Ash Wednesday, will have prayed to the Invisible Magic Friend to save them. Others will have foolishly raged at the Invisible Magic Friend. How could he allow such a terrible thing to happen, only three days after the Christian festival of Ash Wednesday, they will ask? As if they shouldn't be destroyed by the power of nature just like everyone else. How very selfish and small minded of them.
The explanation of this is really all quite simple. You see the Invisible Magic Friend invented thermodynamics, plate tectonics and the laws of physics and chemistry. Then he gave us our brains and left us to figure out how that gives rise to earthquakes and tsunamis, so that we can understand what's killing us.
Doubtless, as people were crushed, drowned, burned or torn apart yesterday, only three days after the Christian festival of Ash Wednesday, they were thinking about the Invisible Magic Friend and why it is there are some things that we just don't understand, and perhaps that is the greatest mystery of all.
Listen
Read
<<First
<Back
| 172 | 173 | 174 | 175 | 176 | 177 | 178 | 179 | 180 | 181 |
Next>
Last>>