Rating
4 out of 5 (Fairly platitudinous)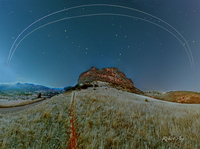 Isn't the earthquake, the tsunami, the virtual destruction of entire towns and the explosions at the
nuclear plants
in Japan just terrible. Japan knows all about the dangers of radiation after having had two atomic bombs dropped on it. Radiation can be very dangerous you know, even to unborn children.
Most people are undoubtedly having emotions about this: sympathy for those who have lost dear ones or homes, worry for those still trapped in the rubble. There is the desire to blame someone. They might like to blame those who design and site nuclear power stations, for example.
This is where the Japanese could do with some Sikh teaching. Sikh teaching teaches that we should deal with consequences rather than causes. If only the Japanese people would take this to heart at this terrible, terrible time, I think things would be so much better. This reminds me of the
eigth Guru
, who was summoned to Delhi, aged seven, contracted smallpox and died.
Nature can be very beautiful, but also very terrible. Fortunately the Japanese are very well organised, holding regular exercises about what to do during an earthquake. This is in accordance with Sikh teachings and a
famous poet
whom I'm sure needs no introduction from me.
Other countries are sending extra help to Japan. This is something that i find very encouraging, that others are willing to help. This is also in accordance with Sikh teaching on how to respond to natural disasters.
Listen
Read
<<First
<Back
| 172 | 173 | 174 | 175 | 176 | 177 | 178 | 179 | 180 | 181 |
Next>
Last>>