Rating
3 out of 5 (Fairly platitudinous)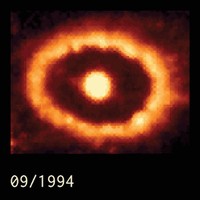 Good morning Justin, good morning John and good morning to you all.
I am a poor old man. My sight is poor, my legs are old and bent. The fresh faced youngsters at my college tell me science is the only tested form of knowledge. So I've read the popular science books by Dawkins and Hawking and watched every TV programme with Brian Cox in it.
My eyes are dim, I cannot see and all this science was very interesting but it didn't help me with my bus pass application. It told me about the what and the how but not the why? What's it all for? Why are we here? Why am I telling you this? Why are you listening to me telling you this? Why am I asking you why you are listening to me telling you this? It's very important that there be some external reference to define why, otherwise we might just make up our own why and think how terrible that would be.
I am just a poor old man. My legs are grey, my ears are nulled, my eyes are old, and bent. That's why Jewish mysticism helps. In the beginning there was Nothing. It likes to spell itself with a capital N due to it being the only nothing around at the time. Then, out of nothing, came the spark of divine thingness, which explains how we came about and why.
My legs are old and bend, my ears are grizzled. Jewish mysticism may be a myth but it's a true myth and is much more useful when filling in my bus pass application. And so we see that helping the poor, spreading laughter and just generally being nice puts Humpty Dumpty together again.
I'm just a poor old man, my eyes are poor, my nose is knackered.
Listen/Read
<<First
<Back
| 137 | 138 | 139 | 140 | 141 | 142 | 143 | 144 | 145 | 146 |
Next>
Last>>