Thursday, 8 March, 2012, 07:59 AM -
Jenkins
Rating
3 out of 5 (Fairly platitudinous)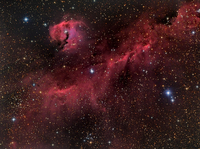 Prince Harry is in Jamaica
.
He visited a school named after
William Knibb
.
William Knibb (a Baptist, just like me, as it happens) fought to abolish slavery.
Although slavery has been officially abolished, many people today suffer the same conditions as slaves did.
The visible bit of the Invisible Magic Friend, sacrificed himself to the whole of the Invisible Magic Friend so that the Invisible Magic Friend wouldn't enslave us any more. Yes, thanks to Jesus, and only 2,000 years later, the end of slavery could be in sight any day now.
I'm sure this makes current day slaves feel
much
better.
Listen/Read
<<First
<Back
| 136 | 137 | 138 | 139 | 140 | 141 | 142 | 143 | 144 | 145 |
Next>
Last>>