Rating
3 out of 5 (Fairly platitudinous)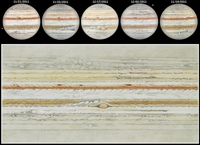 Google'sh a bit like God really, ishn't it? (hic!) It she's effryfing, nose effryfing and shends you to heaven or hell wif all it'sh adverts.
Unlike God, you can opt out of Google'sh
privashy polishy
. All you have to do ish log in, follow the 5 page inshtruction (hic!) sh, tab to the user shettings, go to the next (hic!) nexsht page, go through the page wif white text on a white background, fill in the questionnaire (hic!), accept the termsh and condishionss, ignore the warning ashking if you really want to do thish, wait for (hic!) wait for the confrmation email, click on the link in the email, shcroll down to the bottom of the page, find the link written in plain text on a plain background, click on it and your done. Shimple. (hic!)
It'sh Kafka... eggs, Kafka... elfs, Kafka else... like somefing from Kafka. Or something from Eff Shcott Fitzerald. Eff's a funny first name, isn't it? (hic!) He wrote a really good book called The Gate Grimsby. There'sh a big advert with glassesh on it and it shes effryfing and (hic!) like God it'sh got no opt out polishy.
'f course, God'sh not really like that. Well he ish really like that but not that way, if you know what I mean. He doeshn't really watch you all the (hic!) all the (hic!) time. Well he doesh but in a nice way. And he doeshn't really shend you to heaven or hell for all eternity. Well he does but s'done in a nice way, (hic!) s'not done in a horrible way. S'not like he throwsh out all the cuddly toy'sh and shays, I'm God, s'wat I do.
Err... What wash my point again? (hic!)
Listen/Read
<<First
<Back
| 135 | 136 | 137 | 138 | 139 | 140 | 141 | 142 | 143 | 144 |
Next>
Last>>