Rating
3 out of 5 (Fairly platitudinous)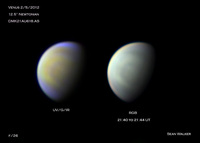 The Commission on Improving Dignity in Care for Older People
has come up with the startling new idea that people who look after elderly people should actually care about elderly people. They've called this new idea "compassion".
The government has taken this new idea on board and has instantly set up degree courses in compassion all across the country. Nurses will now spend at least three years learning how to be compassionate. For many this will be vocational training but some will move on to advanced research in compassion in places like Trinity College, Cambridge. In decades to come this will make Great Britain one of the most compassionate countries in the world.
Christianity, of course, invented compassion. The Romans in particular didn't have any compassion. Fortunately, Jesus came along. He pointed out that even Samaritans and prodigal sons can be good and that's how compassion got invented.
Listen/Read
<<First
<Back
| 134 | 135 | 136 | 137 | 138 | 139 | 140 | 141 | 142 | 143 |
Next>
Last>>