Rating
5 out of 5 (Extraordinarily platitudinous)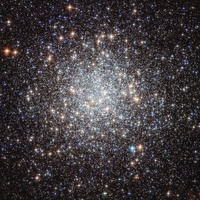 Isn't the
cold blooded murder
of children and a Rabbi just terrible?
By an incredible coincidence, there's a big Jewish festival coming up! Yes, it's Passover time once again, where we celebrate the mass slaughter of Egyptian children by the Invisible Magic Friend.
The life of every single child is important, except Egyptian ones. It was the life of one tiny little baby, Moses, rescued from the clutches of the evil Egyptian Pharaoh, who grew up to
free the Israelites
from slavery. Many scholars (well at least many scholars who believe the Big Book of Magic Stuff) think the evil Egyptian Pharaoh was Ramesses, meaning child of the Sun God. That's right, those primitive, superstitious people worshipped the sun and thought Ramesses was semi-divine. Phew, what a bunch of loonies!
Anyway, after the mass slaughter of Egyptian children by the Invisible Magic Friend, Moses led the Israelites through the desert for 40 years. All without leaving a single archaeological artefact, they were very tidy ex-slaves. After that they found the promised land, which unfortunately was already inhabited, necessitating their regrettable genocide and enslavement.
But I don't want to keep going on about historically dubious events when I should really be talking about the young lives mercilessly gunned down by a crazed religious fanatic. It would make it look as if I was going to speak about the historically dubious events anyway and only squeezed the loss of their innocent lives in at the last moment because I couldn't really avoid it.
Listen/Read
<<First
<Back
| 134 | 135 | 136 | 137 | 138 | 139 | 140 | 141 | 142 | 143 |
Next>
Last>>