Rating
4 out of 5 (Highly platitudinous)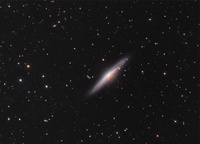 Rowan
Atkinson
Dumbledore
Williams is to quit as
Archbishop of Canterbury
. He's being retired to a care home as Master of Magdalene College, Cambridge.
It isn't easy being AB of C. He's had to deal with The Women, and worse still, The Gays, making a nuisance of themselves and insisiting that they be treated like real human beings. I bet he envies the Pope who can just tell troublemakers, "Shut up, we're not changing, end of."
At his
first press conference
, the AB of C announced that he longed for Christianity to capture the imagination of our culture. Who can deny that Christianity has become ever more part of our imagination?
Saint James says if you're
friends with the world
, you're the enemy of the Invisible Magic Friend. This means that if you have a choice between people's needs and the rules laid down in the Big Book of Magic Stuff, the orders of the Invisible Magic Friend must always come first.
The AB of C recently went to Rome, where the proper version of Christianity can be found. There, he discovered that Great Gregory sent monks to tell Bede the Venerable to go and
invent England
.
Listen/Read
<<First
<Back
| 135 | 136 | 137 | 138 | 139 | 140 | 141 | 142 | 143 | 144 |
Next>
Last>>