Friday, 8 April, 2011, 06:54 AM -
Harries
Rating
3 out of 5 (Fairly platitudinous)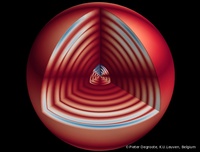 It's a lovely, bright sunny spring morning. Let's talk about golf and the masters tournament at
Augusta
. Tiger Woods says he still believes in himself. That's a fine example of that typical American optimism - the can-do attitude that makes America top nation.
Now let us turn to Christianity and be gloomy. Let us remind ourselves what sordid, flawed, weak, immoral beings we, and by "we" I mean "you", are. Let us recall that for every advance in science, such as the elimination of smallpox, or the invention of MRI scans, there is a downside that will doom us all. Let us recall the horrors of the World War part I.
The Big Book of Magic Stuff reminds us that we are all frail, empty and useless.
Enjoy the rest of the day.
Listen/Read
<<First
<Back
| 170 | 171 | 172 | 173 | 174 | 175 | 176 | 177 | 178 | 179 |
Next>
Last>>