Rating
3 out of 5 (Fairly platitudinous)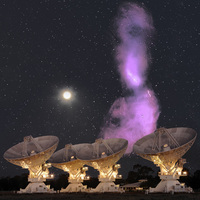 And in the news this week, we've just finished a big Sikh festival. Happy
Vaisakhi
everyone! We got the most splendid weather for it this year and everyone had a jolly good time.
Vaisakhi is the traditional Sikh spring festival. It is also the time when Guru Gobind Singh revealed to us his special underwear and that all good Sikhs must wear
special underwear
from then on. In our previous, barbarous, state, Sikhs were completely unaware of the benefits of special underwear.
Guru Gobind Singh taught that we are all part of one human race. That's why we have to dress differently, so that everyone knows that we are people who believe we are all part of one human race. He also said that we had to live by ethical values. Up until then Sikhs had all lived by unethical values. There also had to be lots of healthy sporting games between young men, where they would test their physical fitness against one another in a totally non-homoerotic way.
But as I grow ever more aged, I have come to believe that we ought to spend more time looking after the elderly, rather than the young. There aren't all that many young people around these days, so I don't see why everyone has to make such a fuss about them. I'm beginning to discover that Sikhs grow old just like everyone else, despite having special underwear. That's why we Sikhs have started teaching Sikhs how to live a healthy old age. There are physical fitness sessions which are even less erotic than the non-homoerotic physical fitness tests for young men.
Guru Gobind Singh told us to confront religious oppression, by which he clearly meant that we must have health and fitness lessons for the elderly in British Gudwaras.
And that is today's news from a faith perspective.
Listen/Read
<<First
<Back
| 169 | 170 | 171 | 172 | 173 | 174 | 175 | 176 | 177 | 178 |
Next>
Last>>