Rating
5 out of 5 (Extraordinarily platitudinous)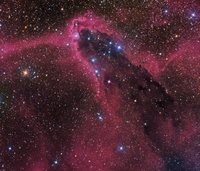 A
leaked memo
suggests that the Higgs boson might have been found - the so-called "god" particle. You do realise that we European taxpayers are paying billions for this, don't you?
My first contact with the Large Hadron Collider, was when a Muslim physicist approached me with a vital question.
"Oh wise one, is it permitted for me to work on the Large Hadron Collider. You see it is possible it might create a black hole that will destroy the entire observable universe.
[Ed - either he wasn't a very good physicist, or, rather more likely, the good Shaik misunderstood him]
After deep study of the Quantum Field Theory of Gravity, I was able to determine that the Koran did not mention working on a Large Hadron Collider that might create a black hole that will destroy the entire observable universe and therefore he was permitted to conduct his research.
"Oh thank you oh wise one," he replied. "It is thanks to such wisdom as yours that science prospers so well in Islamic lands today."
There is a widespread misunderstanding among the theologically naive. They seem to think that, just because science keeps discovering how things work, that this somehow makes the Invisible Magic Friend less necessary. Science is all well and good. I'm a big fan of science, really, but in the real world, theology is much more complex and sophisticated than that. I would explain more but i doubt if you would understand the subtlety involved.
The discovery of the Higgs does not explain why anything exists at all, does it? So as you can see, so long as there is one gap left, there is still plenty of room for the invisible Magic Friend to fill it. Nor does it explain why we are here. There must be a reason and no amount of physicists with their "calculations" and advanced arithmetic will ever answer that.
These are questions that are so much deeper and higher and mysteriouser than those poor old scientists can address. Ultimately, this is why theology is so much more important than science.
Listen/Read
<<First
<Back
| 167 | 168 | 169 | 170 | 171 | 172 | 173 | 174 | 175 | 176 |
Next>
Last>>