Rating
5 out of 5 (Extraordinarily platitudinous)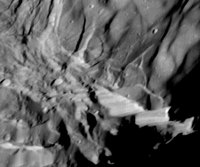 All of a sudden, we see uprisings in the Arab world in support of such Western values as democracy and human rights. This has left us all to re-examine our prejudices, and by "our" prejudices, I do of course mean "your" prejudices. Most of you thought that Islam was anti- democratic. In fact, many young Muslim men tell me, the Koran is just packed full of useful hints and tips on achieving and maintaining democratic accountability - so many that I don't have time to quote any of them.
And even some women are in favour of Islam too.
Interesting as the struggle for democracy throughout North Africa, the Gulf states and the Middle East is, let's talk about something even more important: the Catholic Church. Fifty years ago you wouldn't have recognised the Catholic Church - a secretive, male dominated, authoritarian, hierarchical, conservative, dogmatic institution, the Catholic Church of those days was light years away from the open, transparent, liberal, democratic organisation that we all know and love today.
It took a mere decades after the second Vatican council, for the Catholic Church to single handedly bring down the various fascist dictators that for some reason it seems to have been associated with throughout the 20th century.
Perhaps what we see today is the start of an Islamic enlightenment, very much like the European enlightenment that the Catholic Church so welcomed and was such an integral part of. Let us hope that the recent, staggering transformation of the Catholic Church, which has so amazed the world, will act as an inspiration for the enlightenment of the Arab peoples.
Listen
Read
<<First
<Back
| 170 | 171 | 172 | 173 | 174 | 175 | 176 | 177 | 178 | 179 |
Next>
Last>>