Rating
4 out of 5 (Highly platitudinous)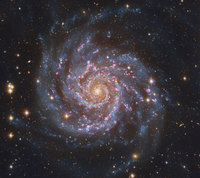 Those clever scientists have discovered five new
genes associated with Alzheimer's
. Jolly good for them. Well done. I really am the most awfully big fan of scientists discovering things like this. Who knows, maybe they'll be able to find new treatments or even a cure.
In the meantime, many of us will have to deal with dementia as we look after loved ones with the disease. A colleague, whose mother recently died, said that she had really died a long time ago. The person that he had once known had slowly faded as dementia gradually took its toll. My colleague was of course quite wrong. They may have forgotten who you are, or indeed who they are, but that doesn't mean they've completely forgotten everything. They may still have occasional brief glimpses of who they once were.
There's no record of what the visible bit of the Invisible Magic Friend thought about dementia, but he did like to meet lepers, which is a similar sort of thing. I think we can safely say that Jesus would have enjoyed looking after people with dementia, or at least if he got bored doing that, he could always take the easy way out and just cure them.
Those of you looking after relatives with dementia should follow Jesus' example, or at least, the example he would have shown had he had the opportunity to do so. Do not discount the people you care for every day of the week, every week of the year, because of their disease. As a Rev Dr, and Dean and fellow of Trinity College, Cambridge, let me just assure you that they are still very much human beings.
Listen/Read
<<First
<Back
| 170 | 171 | 172 | 173 | 174 | 175 | 176 | 177 | 178 | 179 |
Next>
Last>>