Rating
5 out of 5 (Extraordinarily platitudinous)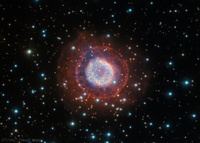 The government has announced its plans to increase
social mobility
. Social mobility is
so
important, but there is only so much governments can do. Previous governments created the kind of grammar school
that I went to
, but they're mostly gone now.
Where are the disadvantaged going to get that kind of opportunity today? I was fortunate, I had good parents. Many people have bad parents, which is a shame. My parents wanted me to be something better, and look at me now, Chief Rabbi, Baron Aldgate and a
Dr Dr Dr Dr Dr Dr Dr Dr
. I've been doctored more times than many of you will have been to Buckingham Palace.
It's often said that it's not what you know but who you know. In other words, you can be the most brilliant, gifted young genius in the country, but if you don't catch the eye of people who are
really
important you will remain mired in obscurity. You'll be an anonymous nobody, a reject, a worthless, ignominious failure.
Nowadays, where can nobodies, who otherwise have no access to people of quality, mix with their betters and seek to promote their own social advancement? Where else but in our places of worship! Talent may no longer get you into the best school, but you can come along to my synagogue where you will be free to ingratiate yourselves with those who possess the power and the patronage to see you good. Smile at us, make us laugh, flatter us, tell us how wise and generous we are. Do us the odd little favour here and there and who knows what favours we might bless you with in return.
The Big Book of Magic Stuff Part I, when it's not commanding genocide or national enslavement, tells the rich and the powerful to take pity on those who are not our social equals, so sometimes we will.
Listen/Read
<<First
<Back
| 170 | 171 | 172 | 173 | 174 | 175 | 176 | 177 | 178 | 179 |
Next>
Last>>