Rating
3 out of 5 (Fairly platitudinous)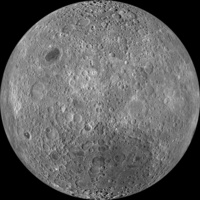 It's going to be a lovely sunny weekend. If you're like me, with ginger hair and freckles, you'll be spending it safely indoors, away from all that horrid sunshine. But not everyone is so sensible when it comes to dangerous ultraviolet radiation. Many teenagers use a
sunbed every week
, risking skin cancer in later life - all so that they can look healthy and tanned.
People have between 12 and 20 feet of skin. This would be even more useful if they had it in square feet so that it could cover a finite area. It is composed of about 70% water with most of the rest being protein. What a useful thing Thought for the Day is. Not only do you get the weather forecast, you also get scientific information about skin cancer and the composition of skin.
Skin gets mentioned in the Big Book of Magic Stuff. Bones get mentioned too. They even get
mentioned together
. The Big Book of Magic Stuff reminds us that our skin and bones are only temporary vessels that hold us before we go on to the afterlife. As an Anglican priest, let me just assure you that this definitely exists, despite what
Rev Dr Grumpy Giles Fraser
says.
And now, a brief song by
Neil Young
that mentions skin. It also mentions God and religion, which makes it a very good song.
Listen/Read
<<First
<Back
| 169 | 170 | 171 | 172 | 173 | 174 | 175 | 176 | 177 | 178 |
Next>
Last>>