Rating
1 out of 5 (Hardly platitudinous at all)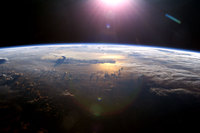 Sir John Vickers
Banking Commission Report
has decided that something must be done to fix Britain's broken banking system, but not so much that it will scare the banks away. The banks have threatened to go ruin someone else's economy if they're not allowed to keep using depositors' money to play roulette with.
I'm here to give you a Faith Perspective on trading derivatives and other exotic financial instruments. The Big Book of Magic Stuff suggests, in a very tentative way
here and there
that all profit from lending money is completely wrong, in all possible circumstances whatsoever, but we don't really bother with all that any more.
The Christian response is that rich city bankers should come and meet some poor people at one of our organised "Meet a Poor Person" days. Up and down the land, we've searched for the very best examples of poverty, ready to present to any willing banker looking for somewhere to spiritually invest their bonus. £1 million will fund a homeless shelter in the North East. £2 million will almost guarantee that you get through the eye of the needle, and £3 million will fund several parish priests' pensions for life.
So how about it you bunch of bankers, why not hurry on down to St James Piccadilly, handy for Fortnum and Mason, and meet a poor person today.
Listen/Read
<<First
<Back
| 169 | 170 | 171 | 172 | 173 | 174 | 175 | 176 | 177 | 178 |
Next>
Last>>