Rating
5 out of 5 (Extraordinarily platitudinous)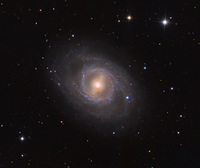 I'll be doing the
sport relief run
this Sunday to help other people.
As Chief Scout, the Scouts teaches all boys
(except atheists)
how to help other people. All scouts (except atheists) promise to help others.
Jesus, the visible bit of the Invisible Magic Friend said you should love your neighbour. It was while climbing one of the last unclimbed mountains in the Antarctic that I realised that your neighbour is the person in your street who needs help.
As someone who really knows how to survive on a diet of insects and urine I know that helping others makes you feel good. Honestly it does, why not try it?
We Christians really believe in helping others. As an SAS instructor who knows how to silently kill someone in under 20 seconds, it really surprises me that non-Christians haven't realised how important it is to help others. Having a belief just makes me so special.
As I was climbing Mount Everest, I thought to myself, thank goodness the Invisible Magic Friend is with me. As the first person to circumnavigate the UK on a ski jet, I can tell you that no man can do anything in isolation.
Anyone who has paraglided over the Himalayas will tell you that Jesus is your guide, helper and friend. Faith and love are
so
important.
As the longest indoor free-fall record holder, let me tell you that the sport relief run will help a lot of people.
Listen/Read
<<First
<Back
| 133 | 134 | 135 | 136 | 137 | 138 | 139 | 140 | 141 | 142 |
Next>
Last>>