Rating
3 out of 5 (Fairly platitudinous)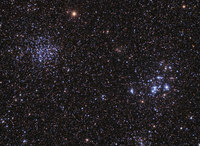 There are lots of new
Titanic
exhibitions and museums for people to go and see. For those of you who haven't heard, Titanic was the largest ship in the world in her time, but sank on her maiden voyage.
There were three classes of passenger, first class paid £79 per ticket, second class £13, and third class £8. You certainly got what you paid for in those days, with survival rates in the three classes of 60%, 40% and 24% respectively.
An inquiry concluded that excessive speed was to blame. It didn't feel the need to call any second or third class passengers to give evidence.
That seems shocking to us today and is an indicator of how our moral sense has improved in the last century. We are
not
less moral than we were. We are far more aware of issues like bullying, racism, poverty and corruption than we were in the past, when people worshipped the Invisible Magic Friend more.
As the Titanic sank, the bandsmen played the hymn, "Nearer my God to Thee." People found great comfort in drawing near to the Invisible Magic Friend in those days, especially if they were travelling third class.
Listen/Read
<<First
<Back
| 133 | 134 | 135 | 136 | 137 | 138 | 139 | 140 | 141 | 142 |
Next>
Last>>