Rating
1 out of 5 (Not platitudinous)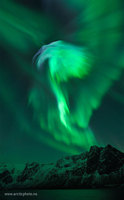 As the son of a Jewish refugee, I am well aware that nationalism can be a very bad thing indeed. Then again, living in Wales, I am also aware that nationalism can be a very good thing indeed. That's why we have to be wary of the
Centre for Cities report
that suggests that the unemployed might like to move to where there are jobs.
Wales is rightly proud of its former mining industry, its former steel industry and its former industry in general. It is unthinkable that people might move away to lands with fewer and fewer male voice choirs and that are often bereft of close harmony singing.
People here are part of a community. They knew their fathers and their fathers' fathers and their fathers' fathers' fathers.
This is nationalism in a totally non-tribal, inclusive and tolerant way. It isn't a label that is used to define a complete identity. Subscribing too narrowly to any label restricts rather than defines a person's identity.
There, and I didn't mention meditation once - oh bother.
Listen/Read
<<First
<Back
| 133 | 134 | 135 | 136 | 137 | 138 | 139 | 140 | 141 | 142 |
Next>
Last>>