Rating
2 out of 5 (A little platitudinous)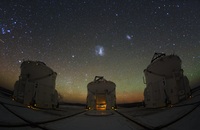 Brian here, in Southampton, an associate lecturer at the
London Institute for Contemporary Christianity
where we envision and equip Christians and their churches for whole-life missionary discipleship in the world, seek to serve them with biblical frameworks, practical resources, training and models so that they flourish as followers of Jesus and grow as whole-life disciple making communities. Hi.
What do we Christians think of death? Nothing really. We just pass over to a different form of life where we live forever in Happy La-La land, smiling and praising the Invisible Magic Friend for not burning us all in hell for all eternity for not praising him enough. So we've got no worries about death. No concerns at all. Can't wait for it actually.
But you lot have to seriously consider the possibility that your existence will come to an end one day. I can't think of anything interesting to say so I'll just go over Lord Gould's
Lessons From the Death Zone
. Obviously I can't show you a You-Tube video on Thought For The Day but I can quote extensively from it.
"In six weeks I will be dead."
"This is an extraordinary experience."
"It's only when they say you're going to die, get used to it. It's only when that happens that life screams at you in it's intensity."
Another dying man at a hospice, spoke of challenging our assumptions, giving, needing, dreaming, laughing, loving.
A famous poet said something
interesting about death
too. In fact, it seems almost everyone except the Christian faith has got something relevant to say about death.
So whether you believe in Happy La-La land or not, the message is: live life for the moment.
Listen/Read
<<First
<Back
| 131 | 132 | 133 | 134 | 135 | 136 | 137 | 138 | 139 | 140 |
Next>
Last>>