Rating
4 out of 5 (Highly platitudinous)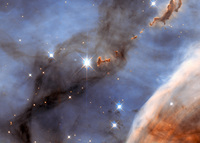 Was Jesus gay? Rev Paul Oestreicher, a gentleman almost as distinguished as oneself,
says yes
. On the other hand, Matthew Parris says there's no such thing as gayness, and he should know because he is one, so Jesus can't be.
Some Church of England clergy think the CofE should go all out and
embrace gayness
. Other well known religions have still
not fully embraced gayness
, a tendency that no amount of camp outfitting seems to help with.
The CofE has a particular problem with gayness. Jews, Muslims and we Catholics can say what we like about gayness. Our religions can do everything they like to prevent gayness and can discriminate and persecute gayness to our hearts' content. The CofE, as the established church, might have to start being nice to gays. This would seem like a really good reason to become disestablished. Then, using proper Christian theology, they can be as horrible as they like about gayness too.
What's really important here is not things like human rights, equality and personal happiness or fulfilment, the question is, what does the Invisible Magic Friend think about gayness?
Listen/Read
<<First
<Back
| 131 | 132 | 133 | 134 | 135 | 136 | 137 | 138 | 139 | 140 |
Next>
Last>>