Tuesday, 10 April, 2012, 07:54 AM -
Wilkinson
Rating
3 out of 5 (Fairly platitudinous)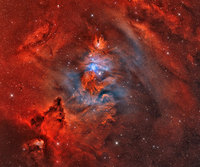 The
ceasefire plans in Syria
are falling apart. This is what happens when people don't trust one another.
The Dalai Lama says we shouldn't destroy our neighbours. He's not a Christian, but he's very religious and holy so I think he's worth listening to when he says we shouldn't destroy our neighbours.
I know what you're thinking. You're thinking, Syria and the Dalai Lama, that's
exactly
the same as Easter, what a coincidence! Jesus dying on the cross is where trust begins. I'm a Rev Dr Dr Prof, you can trust me on this.
I know a senior clergyman in Nigeria who wants to learn about Islam. He wants to learn what we both have in common.
[Ed - hint: homosexuals.]
That's the kind of courage we need to bring faiths together. The question is where might I make the first move? I rather fancy I might try one of the many inter-faith buffets that are often being arranged.
Listen/Read
<<First
| 132 | 133 | 134 | 135 | 136 | 137 | 138 | 139 | 140 | 141 |
Next>
Last>>