Wednesday, 11 April, 2012, 08:30 AM -
Winkett
Rating
5 out of 5 (Extraordinarily platitudinous)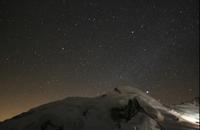 I get it all from you non-religious types. Christianity's rated pretty low by some of you. One woman even finds it easier to admit that she's gay than that she's a Christian. Yes, it's got
that
bad, even
gays
are more acceptable than Christians!
I've hear it all. It's a load of hocus pocus. It's a load of old rubbish. A lot of infantile, made-up stories for children. Well, have I got news for you lot.
New research
shows what we've known all along: that we religious types are better than you lot. You might think we're all a bunch of deranged loonies, with ridiculous beliefs and bizarre rituals, but it turns out we're more politically active and more involved in civic participation. How else do you think something as crazy as religion continues to get such massive government subsidy?
Not only do we like running things more than the rest of you, we're also more charitable, we volunteer more, we're more patient, compassionate and trusting, and just all round nicer, fluffier and more useful than you. As Archbishop Desmond Tutu once said, "I can't understand why faith and politics shouldn't mix," but then there's no reason why European history should be his strong point.
Of course, there's absolutely no reason why less holy people shouldn't do any of the good things that the godly do. That would be silly to suggest that.
They just don't.
Listen/Read
<<First
<Back
| 132 | 133 | 134 | 135 | 136 | 137 | 138 | 139 | 140 | 141 |
Next>
Last>>