Rating
2 out of 5 (A little platitudinous)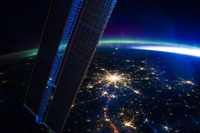 If you're a workaholic, celebrity, Christian writer like me, you probably get rather irritated by all these holidays we've been having lately. Even holidays that celebrate the definite, 100% certain, no doubt about it, resurrection of the visible bit of the Invisible Magic Friend, get in the way of making money.
That's why the Invisible Magic Friend made it a commandment to have a day off every week. Since you'll probably be at a loss for what to do, you can spend it praising him and telling him how generally wonderful he is. (You've got to remember there were no large, out of town, DIY chains with ample parking in those days.) You'll doubtless recall the
well known proverb
: Better one handful with tranquillity than two handfuls with toil and chasing after the wind.
Economists have pointed out that having time off to enjoy ourselves is
hugely expensive
. If we scrapped all these unproductive days off, we could generate vast amounts of extra wealth that could be used to not enjoy ourselves even more.
At this point I'd just like to introduce the terms "macro" and "GDP." They give my talk an air of authority and knowledgeability that are sure to impress a Radio 4 audience.
I, for one, will do my best to take quality time out of my busy schedule and try to spend fewer hours slaving over a hot word processor.
Listen/Read
<<First
<Back
| 132 | 133 | 134 | 135 | 136 | 137 | 138 | 139 | 140 | 141 |
Next>
Last>>