Rating
4 out of 5 (Highly platitudinous)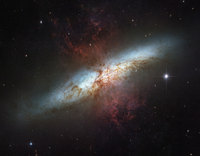 I was talking to some young apprentice priests. I asked them what the opposite of faith was. They said doubt, which is wrong. The opposite of faith is certainty. Faith involves a certain amount of doubt. We all have doubts about whether the Invisible Magic Friend really exists or not.
Ever since he expelled us from the Garden of Eden because of the talking snake incident, humans have been wondering whether the Invisible Magic Friend really exists. (This is a parable by the way as it has now been proved that it couldn't possibly have happened.) Sometimes they've wondered whether lots of Invisible Magic Friends haven't existed.
It's especially difficult to have faith in the Invisible Magic Friend at times of personal loss. Why does the infinitely friendly Invisible Magic Friend allow such beastly things to happen? People with faith in the Invisible Magic Friend have been trying to explain this for thousands of years. Most of the explanations are rubbish. However, in the Book of Job, where the Invisible Magic Friend torments Job for a bet with the Invisible Magic Baddy, there's a much more convincing explanation. There we find that we mere mortals are incapable of understanding the ways of the Invisible Magic Friend, which is why he hasn't bothered explaining them to us. I think most people accept that that's a pretty reasonable explanation of why there's no explanation.
On the other hand, when tragedy strikes, having faith in an Invisible Magic Friend can be an enormous comfort blanket.
Listen/Read
<<First
<Back
| 132 | 133 | 134 | 135 | 136 | 137 | 138 | 139 | 140 | 141 |
Next>
Last>>