Rating
2 out of 5 (A little platitudinous)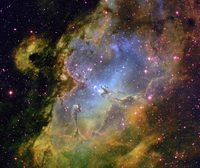 Here's some
ancient wisdom
for you: be nice to the rich and powerful. Laugh at their jokes. Tell them how immensely rich and powerful they're looking today.
The rich and powerful are
in the news
at the moment. Their money can be tremendously useful for helping poor people. This is a good thing. But there is a down side to having vast amounts of cash. The rich often believe that they should be able to buy
dinner with the Prime Minister
, where they will be treated to a delicious Cornish Pasty from a shop that
closed two years ago
, with side helpings of baked beans and mash.
I met a poor person once. It wasn't in
Argentina or the United States
but was in Paraguay. He was desperately poor. I couldn't help thinking how very not rich and powerful he was.
I don't want it to seem like I'm demonising money. I'm a great fan of money. Jesus himself talked a great deal about money and how important it was for rich people to be charitable to poor, holy people like himself and his followers. It's what rich people do with their money that's important. They should definitely not use it to enjoy a delicious Cornish Pasty with the Prime Minister.
Listen/Read
<<First
<Back
| 132 | 133 | 134 | 135 | 136 | 137 | 138 | 139 | 140 | 141 |
Next>
Last>>