Rating
4 out of 5 (Highly platitudinous)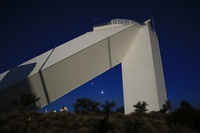 The
Encyclopaedia Britannica
will no longer have a print edition.
The Encyclopaedia Britannica was a big book full of knowledge and a great symbol of civilisation. Can you think of any other big books children? Yes, the Big Book of Magic Stuff! It's even better than the Encyclopaedia Britannica and it's still available in the printed edition.
Writing was invented by those clever Mesopotamians, but cuneiform wasn't really appropriate for writing down the Big Book of Magic Stuff, that's why the Hebrews invented the alphabet. It's thanks to that invention that you all know that you were created in the image of the Invisible Magic Friend, except for not being invisible or magic and sometimes not over friendly.
Then that nice Mr. Gutenberg invented the printing press. The Big Book of Magic Stuff could now be owned by anybody. Thanks to the march of progress, Europeans could now print heresies and fight religious wars over them.
Finally we come to the internet and electronic book readers. Once again, knowledge about the Invisible Magic Friend is spreading thanks to a new medium that he curiously has only now made available.
We Jews love all these new techie toys but we remain the people of the Big Book of Magic Stuff. It's just not the same venerating a Kindle. So we still have thousands of scribes, usefully employed creating a handwritten Torah.
Have I ever mentioned the importance of the Lessons of History? History is really important. It's by studying history that humans have been able to avoid making the same mistakes over and over and over again.
Listen/Read
<<First
<Back
| 131 | 132 | 133 | 134 | 135 | 136 | 137 | 138 | 139 | 140 |
Next>
Last>>