Rating
5 out of 5 (Extraordinarily platitudinous)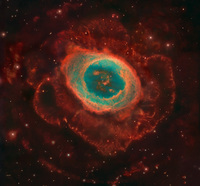 It's a very womanly thing to do, to speak as one woman, or in this case
two women
, to another, urging Asma Assad to stop the violence in Syria.
We women have always focused on individuals. I won't bore you with any Shakespeare this morning but will entertain you instead with the other benefits from my classical education. In the New Tasty mint of the Big Book of Magic Stuff, it is Pilate's wife who warms him against condemning an innocent man. This story is every bit as real as
Lysistrata
or
Calpurnia
. Oops, some Shakespeare popped up accidentally after all. Silly me, I just can't help myself.
Anyway, classical allusions done, it's now time to imagine a young, hot, passionate Anne Atkins, lately married, gaily frolicking in the summer sun, sweating profusely as my manly husband thrusts his way through his conjugal rights, both of us panting heavily until we cry out in an ecstatic climax. Then, nine months later, lying there, legs akimbo, enduring the pain of labour as the head of my first infant child emerges, ready to suck upon the teat of my lactating nipple.
Enjoy your breakfast.
Listen/Read
<<First
<Back
| 131 | 132 | 133 | 134 | 135 | 136 | 137 | 138 | 139 | 140 |
Next>
Last>>