Rating
3 out of 5 (Fairly platitudinous)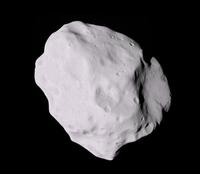 Should we have an elected Lords? Parliamentarians say
mostly
, although some say a little bit and some say not at all. Some said we should ask the people whether the people should choose the Lords, and some said we shouldn't ask the people whether we should ask the people to choose the Lords. David Cameron isn't sure whether we should ask the people to ask the people to choose the Lords and would rather just wait and see what way the wind's blowing on this one.
And will an elected House of Lords do what the elected House of Commons tells it to? Or will they think that because they're elected, they've got just as much right not to do what the House of Commons tells it to? The current House of Lords is filled with experts on all sorts of things, like theology. They are the nation's wise ones.
But what does it mean to be wise? Surprisingly, just being a bishop or even a professor, does not necessarily make you wise. The Invisible Magic Friend's Big Book of Magic stuff says that fear of him is the beginning of wisdom. Indeed, given his reputation for capriciousness, smiting, vengefulness, favouritism and genocide, regular doses of praise, obeisance and all round flattery might well be considered wise.
There's also wisdom in humility. As a Rev Dr Dr Prof, let me just assure you that humbleness is a sure fire indicator of wisdom. Saint Paul said so too. He said wisdom was the life, death and resurrection of the visible bit of the Invisible Magic Friend, which if you think about it, actually means there is wisdom in humility.
So do you really want to elect people to the Lords who want to be elected in order to take power? Wouldn't you prefer Lords who are the humble servants of the people elected to take power?
Listen/Read
<<First
<Back
| 131 | 132 | 133 | 134 | 135 | 136 | 137 | 138 | 139 | 140 |
Next>
Last>>