Rating
4 out of 5 (Highly platitudinous)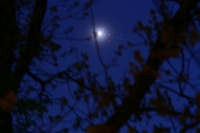 Today is the most boring day in the Christian calendar, which I'm sure you'll agree, is really saying something. It's so dull. It's so drab and dull and tedious and boring. There's nothing for
us priests to do
. I know lots of you will be wanting to go to church today to enjoy a nice mass. Well don't bother, there isn't one.
It was even worse for the disciples. All they knew was that the visible bit of the Invisible Magic Friend was dead. They didn't know he was going to resurrect himself tomorrow. Such was their despair that they went shopping, or did some DIY around the home.
That's a bit like me after my resignation from St Paul's. I haven't done any proper priesting since then. I've been reduced to writing columns for The Guardian. You feel so useless when you can't do any priesting. Fortunately, I'll soon be doing a proper job again, bringing the Good News to the desolate waste of
Newington
, a place so remote that it's actually south of the river.
My career will be resurrected there, just as Jesus was resurrected. Yesterday's speaker foolishly said that this was all a fact. It's not a fact. It's more than a fact. It is definitely, unquestionably, 100% certainly as more than a fact than it is possible to be.
I'm not going to wish you a Happy Easter, because you're all still supposed to be miserable or bored, preferably both.
Listen
<<First
<Back
| 131 | 132 | 133 | 134 | 135 | 136 | 137 | 138 | 139 | 140 |
Next>
Last>>