Rating
3 out of 5 (Fairly platitudinous)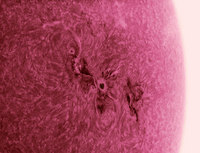 You know that we religious types don't like to say we told you so, but in the case of
eating red meat
we Hindus told you so. The experts might recommend red meat in moderation but I say why not go the whole way? Get rid of red meat, white meat and fish altogether. What did that innocent little lamb or cute little piggy ever do to you?
Welcome to Akhandadhi Delia's organic vegetarian kitchen. We've got all sorts of delicious recipes for you. You'll be amazed what you can do with a good selection of grains, beans and lentils. For something extra special, you can always add a root vegetable or two. The ancient Hindu Big Book of Magic Stuff defines two types of food. There's "variety", that leaves you feeling satisfied and wanting a good doze. Then there's "boring", which means vegetable stew every night that leaves you feeling lean and hungry and ready to do a whole night's worth of meditating about the Invisible Magic Friend. Which would you prefer?
But why stop there? Plants have rights too you know. There they were, not harming anybody, happily photosynthesising, when suddenly a huge metal scythe removes all their vital greenery. How would you like that to happen to you? It isn't very nice is it?
So I recommend not eating at all. It will keep your body lean and pure and it's good for the environment too!
Listen/Read
<<First
<Back
| 130 | 131 | 132 | 133 | 134 | 135 | 136 | 137 | 138 | 139 |
Next>
Last>>