Sunday, 8 May, 2011, 07:58 AM -
Clemmies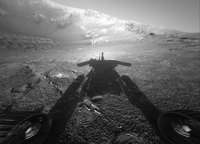 The award of the Clemmies is a time of the month that I always feel is particularly spiritual. I know that all my fellow people of faith out there will join me in praising (in a strictly non-idolatrous fashion) the many valiant contributors to Thought For The Day, who inadvertently do so much to make us laugh until our sides ache every morning.
Clifford Longley
continues to excel himself, making an early shot at another Platitude of the Year. This time, he hoped that the revolutions in the Arab world would be inspired by the open, transparent, liberal attitude of the Catholic Church and its role in creating the European Enlightenment.
Lord Sacks
quite shamelessly invited everyone to a place of worship, since, as most other routes to social mobility were now closed off, this was the one way you could get to meet and ingratiate yourself with your betters.
Rev Canon Dr Alan Billings
gave us the most appalling mish mash of Martin Rees accepting the £1 million Templeton Prize, the importance of sectarian schools, and how of course atheists can be moral but...
Catherine Pepinster
revealed that Kate Middleton has suddenly discovered the importance of her Anglican Faith by being confirmed shortly before marrying the future head of said church.
John Bell
explained that people need to identify more with their religion in order to eliminate Scottish sectarianism. He forgot to add that we need more guns to eliminate the threat of armed robbery, more politicians to eliminate nepotism and more alcohol to eliminate drunkenness.
Shaikh Abdal Hakim Murad
pointed out that science can't explain everything, therefore god exists. This is called "theology".
Lord Sacks
expressed the overwhelming joy that we all felt over the Royal Wedding, the completeness that it brought to our lives and how everything in the world is now just perfect.
Shaikh Abdal Hakim Murad's effort, although fully meriting its extraordinarily platitudinousness rating, seemed to me to be such an old god-of-the-gaps argument that it couldn't possibly qualify for something as sacred as a Clemmie. Must try harder Shaikh.
Lord Sacks' Royal Wedding celebration was a fairly typical, "I'm going to the Royal Wedding, isn't it wonderful," type contribution. His "come and worship" to meet your betters entry was certainly original and, if it weren't for some stiff competition this month, would have had a serious chance of winning.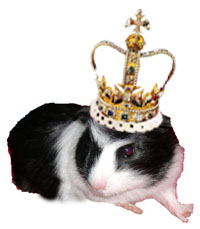 Catherine Pepinster tries hard to emulate her fellow Catholic, but I'm afraid she just wasn't in the same league as Clifford Longley this month. Clifford continues to ably demonstrate why he is the reigning champion. I feel that Clifford was only just pipped at the post this month by John Bell and his recipe to cure sectarianism in Scotland: more religion. Congratulations to Rev John Bell, the winner of this month's holy Clemmie. This is precisely the kind of eye rolling, head revolving, lateral thinking that makes the world what it is today.
<<First
<Back
| 167 | 168 | 169 | 170 | 171 | 172 | 173 | 174 | 175 | 176 |
Next>
Last>>