Rating
3 out of 5 (Fairly platitudinous)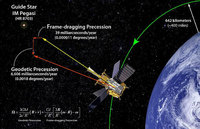 To the delight of all
Today Programme presenters
, the official Scrabble dictionary now includes "innit", "grrl" and "thang".
A government apology has been called for after it was revealed that Asian women coming to Britain were subjected to
virginity checks
. Obviously any woman who was not a virgin must already be married and so is ineligible to come to Britain and be married.
Government apologies are all the rage at the moment, as Britain apologises for being responsible for just about everything. We're still waiting to get our own apologies from the Romans, the Vikings and the Normans, but it's only a matter of time.
What is the connection between all this and scrabble? Well, the Scrabble dictionary is a book full of words. "Apology" is a word. However, it's not a very good word for a government apology. We need something a bit stronger than "apology", which is just a bit too limp wristed and feeble.
So we ask ourselves, what's the Scrabble word that Jesus would have used? Jesus, whom I can speak for personally as I am Inconceivably Reverend, would have used the word "repent". "Repent" is a
very
good word. It may not score very highly in Scrabble, but it was a favourite word of the visible bit of the Invisible Magic Friend and that's good enough for me. "Apology" just isn't good enough. Jesus says Britain must
repent
of ever wanting an empire in Asia ever again!
Listen/Read
<<First
<Back
| 166 | 167 | 168 | 169 | 170 | 171 | 172 | 173 | 174 | 175 |
Next>
Last>>