Rating
5 out of 5 (Extraordinarily platitudinous)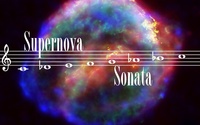 What's the greatest thing about me? Is it that I'm so Christian? Or is it that I'm such a well loved, sought after writer? In fact, the same celebrity Christian and fabulous writer are both me. Just think, without Christianity, you might never have heard of me!
However, in some people it's there skills that matter. I don't stop to ask a surgeon whether he's a Christian or a Hindu. So should we ask about the private lives of politicians or footballers? Many fans have been shocked to learn, shocked, that some famous
footballers sleep around
. The integrity of that once proud profession, so admired for its scrupulous morals, may be tarnished forever. It seems certain that Manchester United fans will now abandon their team, they may even be so disillusioned that they will abandon football completely. So yes, it does matter what they get up to in their private lives.
That's why it puzzles me that we Christians should be so persecuted. Take the example of the
Witch Doctor
from Kent. All he wanted to do was dance around the patient to exorcise evil spirits, pour fresh ram's blood over them and tell them to smoke the secret plant that had been handed down to him by generations of his ancestors. Where's the harm in that? After all, he'd already tried aspirin and that didn't seem to help.
The visible bit of the Invisible Magic Friend wasn't beyond a
bit of witch doctoring
himself, which just goes to show how medically valid it is. Without the Invisible Magic Friend there'd be no doctors or teachers. There'd be no music.
We trust doctors, teachers and footballers. They often exercise great power over us. Why on earth would anyone want to curtail their undoubted freedom to tell you to become a Christian? What possible objection could you have to it?
Oh the persecution! The pain, the pain!
Listen/Read
<<First
<Back
| 165 | 166 | 167 | 168 | 169 | 170 | 171 | 172 | 173 | 174 |
Next>
Last>>