Rating
5 out of 5 (Extraordinarily platitudinous)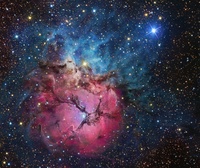 I want to talk to you today about the art of
Ai Weiwei
. Which brings me on to religion. Religion is very much like art. It is subversive, not at all
part of the establishment
. It asks all the difficult questions and even makes up some answers.
Believe it or not, there are control freaks out there who want to
tell you what to think
. That is why they are so afraid of religion. When you have a religion you are free to think what you like. Free, FREE, FREE I tell you! You are free to have an Invisible Magic Friend. Free to ask, what if there is more than this world? Eh? Eh? What if? Eh? Makes you think, eh? A
famous poet
asked that, so there. What a disappointment it would be if this dull, uninteresting universe was all there was.
I am free to have random thoughts rattling around in my Rev Dr brain. That's what makes me so dangerous. That's why "they" want to suppress me, to prevent me from coming on Thought For The Day. But they will not succeed. Every day, in every way, I'm getting better and better.
And in conclusion, that's what the art of Ai Weiwei is all about.
Listen/Read
<<First
<Back
| 166 | 167 | 168 | 169 | 170 | 171 | 172 | 173 | 174 | 175 |
Next>
Last>>