Saturday, 12 May, 2012, 07:26 AM -
Winter
Rating
5 out of 5 (Extraordinarily platitudinous)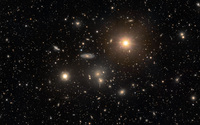 Isn't the weather just terrible! It's all
Prince Charles' fault
, for predicting it. We used to think it was the Invisible Magic Friend's fault. We'd pray to him to give us the right weather, but even when we prayed to give us nice weather in Southend-on-Sea, he still ignored us. Now we know better. Weather is caused by global warming. Before global warming we didn't have any weather.
There was weather in the Big Book of Magic Stuff, even before global warming or scientists. In one of its jolliest stories, the Invisible Magic Friend killed everything except Noah and two kangaroos, two penguins, two staphylococcus aureus etc. In fact Noah took two of everything, except when he took
14 of them
. After killing almost everything, the Invisible Magic Friend said sorry to the people he hadn't killed. Then he created rainbows to remind him not to kill everything again.
That's why science has been totally unable to explain rainbows.
Oh, and don't forget Jesus.
Listen/Read
<<First
<Back
| 129 | 130 | 131 | 132 | 133 | 134 | 135 | 136 | 137 | 138 |
Next>
Last>>