Sunday, 13 May, 2012, 08:02 AM -
Not TFTD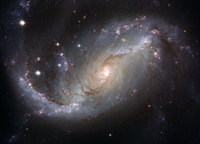 Archbishop Cranmer's blog is in
trouble with the Advertising Standards authority
over an advert against gay marriage.
It probably doesn't come as any great surprise that I'm not a regular reader of Archbishop Cranmer. Anyone claiming to be a long dead archbishop who thought that replacing the Pope with the monarch was socially progressive is clearly going to be quite conservative in their tastes.
That Cranmer is a supporter of the Campaign 4 (less) Marriage is therefore hardly unexpected. C4M has become the rallying banner for those religious conservatives who have had enough of being cruelly persecuted by The Gays (who apparently have taken over from The Jews as the secret cabal who run the world for their own benefit - I'm expecting to see the Protocols of the Elders of
Compton Street
any day now). That he'd proudly display an advert for C4M is just him displaying his right-on right wing credentials.
The C4M advert contained the following.
1. Picture of couples on their wedding day.
2. The words "I Do".
3. The words "70% of people* say keep marriage as it is ... (Source: ComRes poll for Catholic Voices)".
4. The words "Help us keep the true meaning of marriage. PLEASE SIGN THE PETITION Click here ... Coalition for Marriage".
Now, much as I might dislike C4M and despair that so many people seem to support it, for the life of me I can't see anything objectionable in the above advert.
Unless there's something dodgy about that 70% figure?
Surely C4M, a predominately Christian led campaign wouldn't break a commandment and bear false witness? Surely Christians, renowned for their honesty, openness and superior moral values would not be guilty of something so despicable as
fibbing
?
Technically, the advert is sort of telling the truth. 83% of the people they asked did oppose Gay Marriage (why they brought it down to 70% is a bit of a mystery). What they neglected to point out was that
they were all practising Christians
. Now while I'm fully ready to admit that Christians remain people, the 70% figure now looks seriously misleading. It would seem that the Advertising Standards Authority have a reasonable reason to investigate.
Cue howls of
Christian Persecution
, liberal intolerance, a totalitarian state and the end of freedom of speech.
Whether Cranmer should be held liable for dodgy stats provided by C4M is debatable. Nevertheless, the ASA asked for some justification and suggested that their investigation be kept private. As they make clear on their website, the ASA tries to resolve things informally. But that's not good enough for Cranmer. Like his 16th century namesake, Cranmer most be a martyr and you cannot be a martyr in private.
Yet again, the single defining characteristic of Christianity in this country appears to be their increasingly hysterical claims of persecution, and I use "hysterical" in both senses of the word.
So let Cranmer enjoy his martyrdom at the hands of the hideous, jack booted functionaries of the Advertising Standards Authority, the real Cranmer suffered far worse, at the behest of:
devout Christians
.
Read
<<First
<Back
| 128 | 129 | 130 | 131 | 132 | 133 | 134 | 135 | 136 | 137 |
Next>
Last>>